Globalizing Water Commons in sub-Saharan Africa: Tensions between Theory and Practice
In most African countries, access to water for both domestic and productive purposes has historically been governed by local rules of access and regulations (mostly community-based). But as from the early 1990s, various African countries have been grappling with implementation of water sector reform programs that deployed the integrated water resources management framework to change thinking about how water commons may be governed, thereby changing rules of access irrevocably at various levels. The integrated water resources management framework that has been deployed to guide these reforms stresses, inter alia, comprehensive river basin management; extensive stakeholder participation; treating water as an economic good; managing the resource at the smallest appropriate spatial scale; water demand management; and sustainable use of the resource. At the same time, there are also many countries in which new water policies and legislation emphasize the need to correct historical imbalances in ownership of the means of production, whilst addressing poverty and inequality among the mostly rural communities. In my talk, I will focus on the key drivers and theories behind the reforms and their practical implications for governance of water commons at local levels. I am aware of several competing objectives, narratives, and tensions in the reform processes that need to be clearly articulated. These include the push for more sustainable governance of water commons whilst enabling higher productivity through more efficient re-allocation and deployment of water resources where they are needed most; and the simultaneous application of statutory and customary law that renders enforcement of IWRM principles quite difficult in practice. These tensions are also a reflection of the difficulties associated with attempts to translate new policy paradigms from the global level to the national level and how this process may be confronted by realities of deep-seated inequities and complex resource access regimes at the local level in sub-Saharan Africa that may not respond to global prescriptions in a predictable way.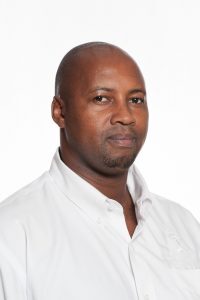 Claudious Chikozho is the Director of Research at the African Population and Health Research Center. His research focuses on commons in Africa, with particular attention on inequality, and governance dimensions of accessing water and sanitation services. 
October 5, 2020
Completed!